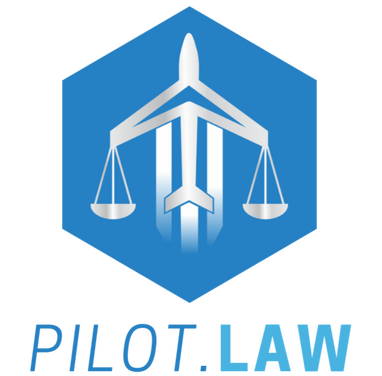 Welcome to Pilot.Law – Your Legal Co-Pilot
Navigating the sky can be turbulent, just like navigating the legal landscape. When you find yourself in uncharted legal airspace, you need a trustworthy and experienced co-pilot to keep you on course. That's where we, at Pilot.Law, come into play.Who We Are
At Pilot.Law, we are a dedicated squadron of experienced lawyers who have traded our gavels for joysticks and courtroom for cockpits. We've dedicated our careers to mastering the legalities of aviation, so we can provide you with clear skies and a safe landing in any legal storm.We're not just lawyers, but a team of pilots, plane owners, and aviation enthusiasts ourselves. We know our wings from our rudders, and we're just as comfortable in a Cessna as we are in a courtroom. We speak your language, and we're ready to help you navigate through the legal turbulence.What We Do
Our specialty is helping you keep your legal matters at cruising altitude. Whether it's negotiating complex contracts, managing liability, navigating FAA regulations, or resolving disputes – we have the right tools in our flight bag.Your Legal Co-Pilot
Think of us as your legal co-pilot. We'll help you map out your route, avoid any legal turbulence, and ensure you have a smooth journey. We promise to be there with you every step of the way, providing you with the support you need when you need it most.Humor to Ease the Flight
At Pilot.Law, we believe in keeping things light-hearted. The cockpit can be a stressful place, but a little laughter can go a long way. So don't be surprised if we crack a few aviation-related jokes - it's all part of our charm! After all, why should the air traffic control have all the fun?Our Track Record
We may enjoy a good laugh, but when it comes to legal matters, we're as serious as a four-engine jumbo jet on final approach. Our track record is one we're proud of, and it's the reason why we're recognized as a top-notch law firm in the aviation sector. Our decades of experience and our unwavering commitment to our clients have given us an unmatched knowledge and understanding of the aviation industry's unique needs.Prepare for Takeoff
Ready to chart a course to legal success? Strap in and prepare for takeoff with Pilot.Law. Contact us today for a free consultation. We're excited to help you navigate to your destination with confidence and peace of mind.At Pilot.Law, we believe that legal issues shouldn't ground you. So, whether you're a pilot, an aircraft owner, or an airline operator, we'll help you keep your legal matters as smooth as an early morning flight.Remember, at Pilot.Law, we're always on your wing. Let's reach new legal heights together.
FAQ's
What is aviation law?

Aviation law is a specialized branch of law that governs the legal and regulatory aspects of air travel and aircraft operations. It encompasses various legal issues related to aircraft ownership, aviation accidents, licensing and certification, aviation transactions, air traffic control, and compliance with international aviation treaties and regulations.

What areas does aviation law cover?

Aviation law covers a wide range of areas, including:

- Aircraft purchase, leasing, and financing
- Aviation accidents and liability
- Airline regulations and compliance
- Airport operations and development
- Aviation insurance
- Drone regulations and operations
- Aviation contracts and agreements
- Licensing and certification of pilots and aviation personnel
- Airspace regulations and navigation issues
- International aviation law and treaties

Why is aviation law important?

Aviation law plays a crucial role in ensuring the safety, efficiency, and legality of air travel. It helps establish standards and regulations to protect passengers, crew members, and the public. It also provides a framework for resolving disputes, managing risks, and promoting fair business practices within the aviation industry.

What should I do if I have been injured in an aviation accident?

If you have been injured in an aviation accident, it is essential to seek medical attention first. Then, consult with an experienced aviation law attorney who can assess your case, investigate the accident, and help you pursue compensation for your injuries. Time limitations may apply, so it's important to act promptly.

How are aviation incidents investigated?

Aviation accidents are typically investigated by various entities, including government agencies such as the National Transportation Safety Board (NTSB) in the United States. These investigations aim to determine the cause of the accident, identify contributing factors, and make recommendations to improve aviation safety. Aviation law attorneys often work closely with accident investigators to gather evidence and protect the rights of accident victims.

Why is it important to use an aviation lawyer for Buying and selling aircraft or other aviation equipment?

Aviation transactions involve compliance with numerous regulations and laws specific to the aviation industry. An aviation lawyer understands these complex regulations and can guide you through the process to ensure compliance. They can help you navigate issues related to aircraft registration, import/export regulations, Federal Aviation Administration (FAA) requirements, and international aviation laws. They also can assist in contract negotiation and drafting documents, Transaction Structuring and Tax Considerations as well as Protection from Liability.

How can an aviation law attorney help me?

An experienced aviation law attorney can provide legal guidance and representation in various aviation-related matters. They can help you understand your rights and obligations under aviation regulations, negotiate and draft contracts, handle insurance claims, represent you in litigation, and navigate complex legal issues unique to the aviation industry.

How do I choose the right aviation law attorney?

When choosing an aviation law attorney, consider their experience in aviation law, their track record of success, and their familiarity with relevant regulations and industry practices. It is also important to assess their communication style, responsiveness, and ability to understand your specific needs. Consultations with multiple attorneys can help you make an informed decision and find the right advocate for your aviation-related legal matters.

The information provided on this website does not and is not intended to, constitute legal advice. Instead, all information, content, and materials available on this site are for general informational purposes only. Information on this website may not constitute the most up-to-date legal or other information.
Pilot.Law
© PILOT.LAW All rights reserved. Affiliated with The Law Office of Barry E. Janay, P. C.PILOT.LAW is a trade name of The Law Office of Barry E. Janay, P.C., 354 Eisenhower Parkway, Suite 1250, Livingston, NJ 07039.This page and all other pages and forms (not including external links) on this Website (c) 2023 The Law Office of Barry E. Janay, P.C.